News/Announcement
Royal Civil Service Award 2020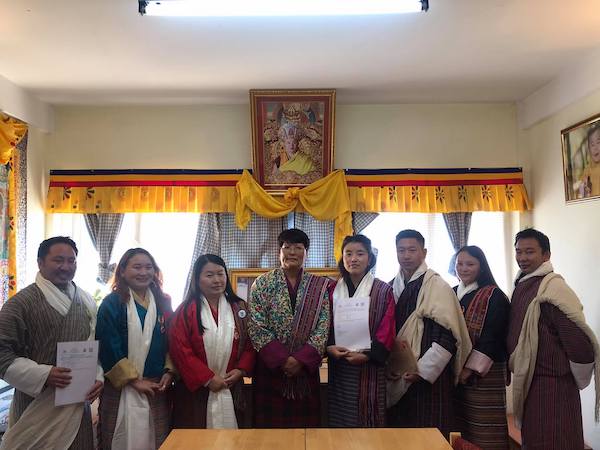 18/Dec/2020
The National Commission for Women and Children organized a special Award Ceremony for the following employees under different categories:
Royal Civil Service

Award

2020 (10 years in CS):
1) Wangchuk Zangmo, Sr. Program Officer, WD,
2)Tshewang Lhamo, Sr. Program Officer, WD
3) Pema Choki, Tele-Operator, SS
2 Promotion w.e.f 1st January 2021:
1) Sonam Gyeltshen, Sr.Program Officer,(promoted from Sr.Program Office to Dy.Chief Program Officer,)
2) Ugyen Wangchuk, Program Officer,(Promoted from Program Office to Sr.Program Office)
3) Ugyen Tshomo, Sr. Legal officer, (Promoted from Sr. Legal Officer to Dy.Chief Legal Officer)
4) Deki Yangzom, APO,(Promoted from Asst. Program Officer to Program Office )
5) Chenga Dawa, Driver II(Promoted from Driver II 03 A-Driver I 02)
Outstanding employee of the FY 2019-20:

Mr. Tashi Dorji, Asstt. Counselor, Protection Services
We would like to wish each one of them a very hearty Congratulations and Tashidelek for the much deserved Awards and for serving the Tsa-wa-sum with utmost dedication.